About
Radio gal at heart. Began my sales career in local radio in Chicago and immediately found my passion for managing a team of sellers.  Through amazing mentorship, I learned early how to recruit, hire, train, and lead a team of sellers and managers to find personal and financial success over the last 28 years. My sales and management background in Media, AdTech, MarTech, Programmatic, Affiliate Marketing, AI, Machine Learning, and SaaS has provided a unique lens into several exciting industries that will help launch or reclaim anyone's career.
In a post-pandemic world, careers feel even more challenging than ever.  As your career resource coach, I will share my unbiased and candid feedback with you, while providing specific tools to help you better navigate your career at any point in your journey.  All interactions with me will be held in confidence with complete discretion.  Please contact me to schedule a free 20 minute consultation.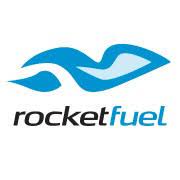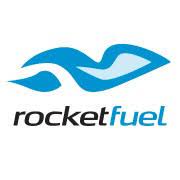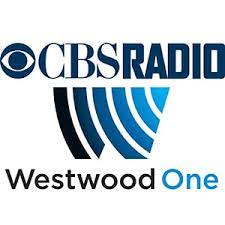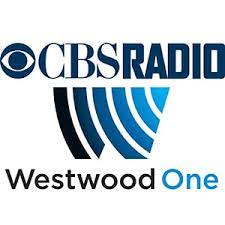 Services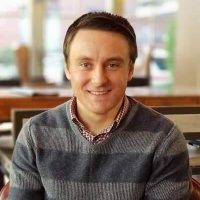 Early Career Development
Launch Your Career
Successful Networking
Job Search
Resume Review
Interviewing
Contract Negotiations
Engaging With Recruiters
Your Next Promotion
New To Management
Workplace Conflict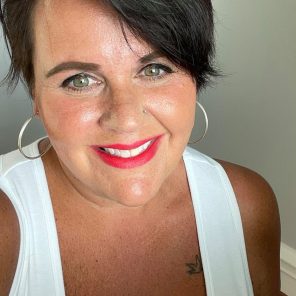 Reclaim Your Career
Re-Engineering Your Career
Contract / Salary Negotiation
Conflict Resolution
Resume Refresh
Effective Career Search
Managing Up
Work Life Balance
Side Hustle Becomes Your Passion
Personal Branding
Advanced Networking
Lisa Kay Creative Photography
"An amazing headshot is the perfect compliment to your new career. If you are in the Chicago area I highly recommend Lisa Kay Creative Photography to uplevel your online presence"
Phone: 847.219.0051
Email: lisa@lisakayphoto.com
Website: www.lisakayphoto.com
About St. Jude
"We Rise By Lifting Others."
- Robert Ingersoll
Professional success is and has been incredibly rewarding to me.  However, to me, pure joy comes from helping others-especially children.  My work as Executive Chair for St. Jude Children's Research Hospital/Chicago's Walk Run allowed me to transfer my leadership and management skills into something truly meaningful.  Helping kids with cancer is a true passion of mine and one I continue to embrace as I head into my 6th year as a Committee Chair.
Career Resource by Robin Carretta will donate a portion of revenue directly to St. Jude Children's Research Hospital to continue their life saving work.
"Working with Robin was an amazing experience. As a young professional, I valued Robin's career guidance.  She helped  me prepare for interviews, presentations, and provided me the confidence to achieve my goal of securing a leadership role at a fast growing software company. I'd recommend connecting with Robin if want to grow your career regardless of the stage you're at for advice and professional counsel."
"Robin was an absolute joy to work for; I have truly never worked for someone so driven to excel, so helpful, and honest. Robin is an amazing and tactful leader with very high EQ which makes her a great coach.

Consider yourself lucky if you are in a position to work with her!"
"It has been my pleasure to work with Robin Carretta in all aspects of Sales Management.  Robin is smart, creative, passionate, ethical and has a proven track record in helping others see the opportunities not the obstacles. Success is her only option.  I gladly still ask her for guidance."
"My first job out of college was working for Robin Carretta. Although I had excitement and energy, I lacked the experience of a professional work environment. Robin was patient, kind and fully committed to coaching me to be a successful seller. Early on she immediately became a role model and mentor. Robin is still committed to my growth and success today and I know how much she believes in me. This is one of her superpowers and if you spend time with her I promise you will learn something about yourself and the greatness you are capable of accomplishing."
"I worked with Robin during her time at Bluecore.  During our time, Robin coached me through a transition from technical pre-sales director to quota-bearing sales rep.  This was the first time I was taking on a quota-bearing role in my career and Robin helped coach me through not just how to develop myself but also helped produce a plan that de-risked the internal role transition for the business.  We were very successful in our partnership together and I can truly say that if it had not been for Robin and her guidance I would not have taken the leap to sales!"
I had the pleasure of working for Robin for a year at a pivotal time in my career. I was a Sales Assistant and wanted to get promoted to be an Account Executive at an Ad Tech company in Chicago. Robin not only provided support but also became an advocate for me to move into a new role. The best advice Robin shared with me was that I needed to be my own "cheerleader". Her exact words were, "no one will advocate for you and your career more than you!" Even after my time working for Robin, she continued to reach out to see how my career was advancing. She has always been willing to share her network, provide strong career guidance and uncover what you want in your career journey.
"I had the pleasure of having Robin as my manager for enterprise sales at Rocket Fuel.  Till this day, she is one of the best leaders I have ever worked with.  She was an amazing coach, great listener, very supportive and always had my back.  I love that she was relatable and personable at all levels.  When it came to getting promoted and a big salary increase, she helped me through the negotiations and gave me the confidence to get what I deserved.  I highly recommend Robin's services and know she'll give you all the guidance you need."
"After meeting with Robin, I felt invigorated to reach for my potential in my new role as Principal of a High School.  Robin listened intently to my challenges, while asking me specific questions which brought me to the crux of my issue and to the heart of what was on my mind.  Listening is her strength, as is providing necessary steps to achieve my specific goals. " If you have challenges in your career, Robin provides unbiased support and the utmost discretion."
"There are just a handful of people I have met throughout my life that have made a profound impact on me with regards to my career.  Robin's expertise, professionalism, insight, coaching, interview preparation & guidance have helped me in my career multiple times. Robin and I developed goals that helped me take charge of my career, and taught me to effectively market myself  to top technology companies. Robin is an outstanding career resource that any executive would benefit meeting to reach their goals."
"Working with Robin helped re-establish faith in my professional experience to seek a new career path.  Robin has been a mentor that has coached me not only on direction for pursuing new career opportunities but also instilling confidence when it comes to salary requirements.  "Asking for what you are worth" was something Robin drove home and I applied it to my recent negotiation.  I was successful in securing a salary commensurate with my years of experience."
"Robin is an authentic voice. She tells it like it is with full candor.  Time and efficiency are two areas where Robin helped me grow. I've had many recruiters reach out to me in the past, Robin helped me navigate the recruitment process better. I've worked with Robin for 4 years now and cannot recommend her enthusiasm and passion enough."
"I have always valued Robin's opinions pertaining to my career in technology sales.  She has an incredible pulse on the market & reliable ear to vet employment opportunities.  Robin most recently coached me through contract negotiations and salary requirements.  She coaches from a lens of "you are worth it and this is why."  We at times forget our value and Robin was there to encourage me while guiding me through a complex negotiation.  Today, I am where I want to be and my company values my input and experience. #winwin!"